どうも。久しぶりにお酒を飲んで、すこぶる眠いhopeさんです。
I was born in 1980.
And this was born in 1980.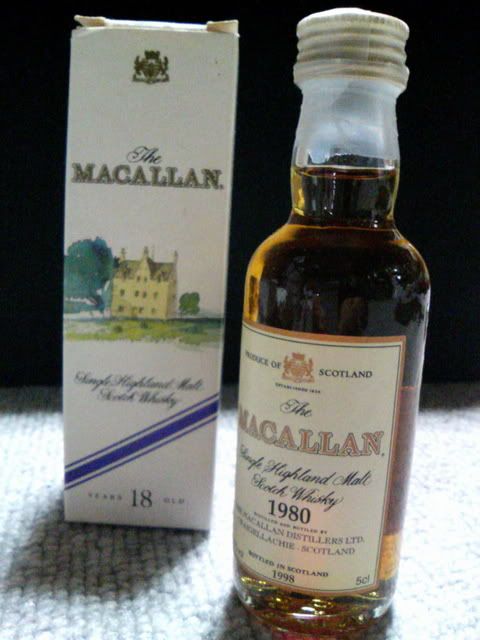 Yeah,The Macallan and I are same birth year!
I'm so glad :) Hu hu hu~?
Today I went to The Dufftown at Ishikawa town.
The Dufftown is my best favorite malt pub.That master is my friend Mr.Tobistuka.His making alcohol is lovely taste!! And fish and chips is delicious!!! He is fucking wonderful bartender!!!!
He gave a birthday present(The Macallan) to me.I'm so glad :]
And he said,
"Hey Miss Kamata,this is same to your birth year.I found this by chance when I cleaned the shop.Please drink you when you married with your importance man."
I thought I can't drink it.
Because MOTTAI-NAI!!
But I will drink it when I marry ;9
I'm waiting with pleasure!
But......Would I marry?
I worry about it.........maybe.
I don't think deep it yet,perhaps.
I think it's timing.
Ha ha ha~ :D
Cheers!
Nozomi x
そんなこんなで病み上がりにダフに行ってきた。
私はどーしてもfish & chipsが食べたかったのだっ!!
っていうかダフはとても癒されますの。
癒されながら、ゆっくり嗜みたかったの。
とりあえずモロクソ眠いので、サクッと〆ます。
ユーロ予選、なんだかテリーが物凄く大活躍っ!!さすがはキャプテンだわねっ(はぁと)
追伸
テリーも私と同じ1980年生まれなんだぞっ!!